Educate. Innovate. Create. After we transformed to a Library Learning Centre, several years ago, these were the words that we posted on our walls. I thought of them again during the two days of the Open Science Presidency Conference in Amsterdam. I am not going to repeat the words of the Dutch State Secretary Sander Dekker or European commissioner Carlos Moedas (though I am very pleased for the priority and attention that they give to open access to publications and sharing of research data). I would like to reflect on the session we organized on the second day, the break-out session on Innovation. The key items for this session were looking at successful new models for scholarly communication, and how new users can benefit from opening up science.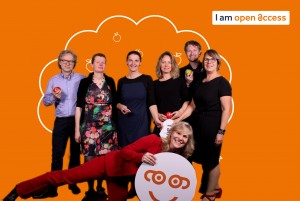 Under inspiring guidance (thank you David Bohmert), we listened to several speakers:
The talks were preceded by Vincent Lien, who set up an ePetition in the UK to call for free access to research journals for teachers in August 2014.
The results of our session, and of the conference, were captured in a Call for Action, that was published on 7 April 2016, both as a pdf to view the state-of-the-art on that day, and as a dynamic wiki, so that all participants and other stakeholders could add comments (possible until 14 April).
In our Innovation session we collected the ideas or improvements of our delegates in an innovative way (of course!). Everybody was invited to write these down on a postcard, and we connected them, to make a truly concerted action line. All actions have been processed in our own Trello board, including the tweets harvested via #innotrack.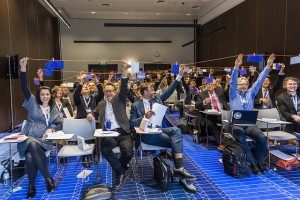 We also wanted to showcase nice innovations in our sessions, but two hours is not that much. Marina Noordegraaf created a Tour d'Horizon. In this short movie we show three models in the developing landscape of Open Science: 1. APC funded journals; 2. distributed publishing roles with the overlay journal as one of the examples;  and 3. building innovations around timely sharing smaller units of research outputs. We call for "research and innovation to take a long term perspective and not be trapped by the past", quoting commissioner Moedas.  If the Commission wants to make Europe open to innovation, open to science and open to the world, it must dare to choose new models for opening up research outputs and credit participatory and Open Science.Wrapping up: a nice session, a good experience! Educate each other, Treasure innovations, and Be creative!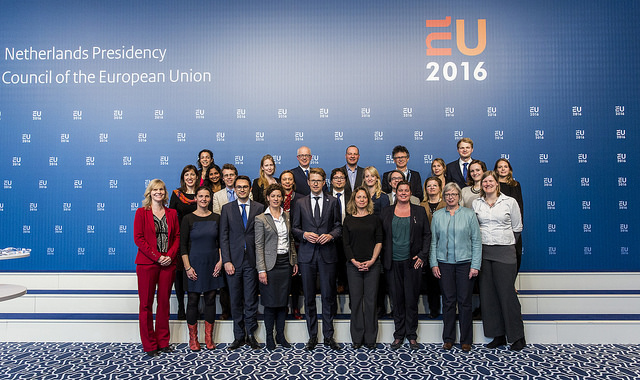 P.S. Talking about different approaches. On 7 April Leiden University launched a movie "On being a scientist". Touching issues on plagiarism, publication pressure and integrity. Nice!