This was the 14th time the APE conference was organized, by Arnoud de Kemp. I attended for the 3rd time, and did not go to the preconference day. Arnoud asked me to chair a session (on books, mind you) and he also invited me to try to attract more library colleagues next year. So here an attempt to show to my colleagues that it would be worth your while.
Plan S
Obviously a topic that could not be missed. Much of the presentations (Robert-Jan Smits, Gerard Meijer, Gunter Ziegler – President of the Free University of Berlin and part of DEAL) were repeating what we already heard at other occasions. However, the audience was different, for roughly 80% were publishers (perhaps more), so there was some heated debate around the (definition of) mirror journals, the position of (smaller) society publishers and the support of China. I must say that some parts did not help to clarify the picture.
The scene was set with the kick-off by Christian Thomsen (President, Technical Univerity Berlin) and his colleague from the Free University of Berlin. The first one asked Elsevier for "publish and read", not "publish and pay", and paying twice the amount of money and repeated that "It has to be reasonable". The latter (Ziegler) by noting that he was one of the first signatories of the Elsevier Boycott a few years ago.
Some of the things RJS mentioned:
There is a genuine concern expressed by smaller learned societies and yes, they should get help. However, learned societies should also look at different business models – they and publishers should look for new ways to work together.
Indicate the "sunset clause" in the transformative deal, so let us know when journals will be flipped to open access.
Note that the academic system should change as well – use new ways to assess research,  so that young researchers will not be the victim of the implementation of Plan S.
Presentations from publishers in reaction to Plan S were done by Rush Holt, President American Association for the Advancement of Science (AAAS), Bernd Pulverer, Chief Editor, The EMBO Journal and Head of Scientific Publications, EMBO, and Robert Parker, CEO, Royal Society of Chemistry. The main message of these presentations was that what they do needs money, that for AAAS the value they put in, is much more than just the publications, and the question for AAAS to answer is what benefits science, not what benefits publishing. Holt acknowledged that it is difficult to see how @sciencemagazine can persist in living to be compliant with Plan S.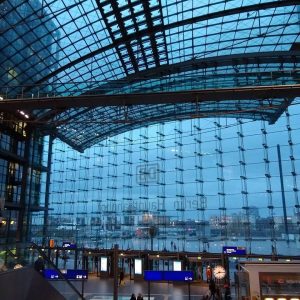 Values and publishers
It is too much to report on all presentations here. I thought it was a good conference though. Just some highlights of the other presentations:
Judy Verses, Executive Vice-President, Research, Wiley. She had a very nice talk, building up to the news of the first DEAL of Germany with them. Her talk was about being able to adapt, to sustain and to collaborate. So how can you as publisher drive the change? Focus on the customer, throughout the whole company (customer delight!). The academic publishing industry should do more to drive sustainable change and work together. Apparently what they have done so far, was not enough (otherwise there would not have been a Plan S nor SciHub).
Philippe Terheggen, Managing Director, Journals, Elsevier, mentioned the hidden values in scholarly communication, i.e., Editorial independence, Research integrity, Keeping political pressure away from journal teams,  and Impact of peer review to research conduct. The issues he introduced as important for Elsevier were source neutrality, transparency, user control and interoperability. He mentioned that the value of scholarly communication needs to be re-assessed, and wanted to start joint thinking concerning future scenarios.
Jonathan Hevenstone (SVP Business Development, Atypon). Atypon is now extending its services into pipeline tools in order to enhance the researcher workflow and help publishers maintain a relationship with researchers at every step of the research process. According to Hevenstone: "Search is not the solution – it does not provide an integrated, relevant, effective research experience". You need an open environment that wraps around the researcher and is built around the needs of the researcher, and provides automated discovery with machine learning.
Another session about values was about peer review in relation to ethics and integrity, seen in the perspective of the researcher, the publisher and the community. It was nicely chaired by Chris Graf (Director, Research Integrity and Publishing Ethics, Wiley). The different peer review processes came from Nature Communications, Wellcome, and BioRXiv. The biggest concern expressed was that with author-mediated review: there is a chance that the reviewers remain to be peers "in the bubble". The question however is whether the fact that this is at least open to all to see, is enough. Another remark that I forgot to make and only tweeted about afterwards was that there was no reference whatsoever to what our institutes do themselves (e.g. our recent updated Code of Research Integrity). (I would also like to draw the attention to the declaration on transparent editorial policies for academic journals. This was not mentioned at the conference, but has just been released (and is one of the outcomes of the meeting "IT Tools in Academic Publishing: between Expectations and Challenges", held at Leiden University 5-6 July 2018). The importance was touched upon though, when reference was made to "predatory journals", because these journals are not transparent about their policies whatsoever.)
And there was more than this of course. Also interesting were a presentation from Digital Science, one about RA21, and one about research data (given by Grace Baynes, VP, Research Data & New Product Development, Open Research, Springer Nature) with highlights from their open data report.
New initiatives
Nice overview presented today by @YvonneCampfens – the majority of these start-ups have not been taken over and if so not per se by the major publishers. She also used data from @MsPhelps and @jeroenbosman #ape2019 https://t.co/s4Cs8q12Xc

— Wilma van Wezenbeek (@wvanwezenbeek) January 16, 2019
As every year Eefke Smit (STM) selected a few "dotcoms to watch". Here in short:
Books
The intriguing subtitle of this  session was "paradigm regained". Of course for obvious disciplines there never was a loss. In the discussion after the presentations it was stated that ebooks seem to have had their peak, and that the combination of print and online for especially "the long read" seems to be alive and kicking.
The three talks were by:
Jason Colman (Senior Associate Librarian and Director of Publishing Services at Michigan Publishing, the Library division that also includes the University of Michigan Press and the Deep Blue repository). He presented some tools that had made their life easier (such as Editoria, Longleaf and Manifold).
Anke Beck (CEO of IntechOpen). She held a bit more philosophical talk questioning whether we could change our view on book publishing, and focus on content instead of product wrapping. Publisher should improve on indexing and discovery and deliver what authors really want.
Wolfram Horstmann (University Librarian, State and University Library Göttingen). He showed that the market general is pretty stable (trend towards smaller publishers, monographs pretty resilient with a mixed economy) and that there is a rich diversity of business models. There is a potential for novel book life forms, however the method is "the language". "A book is a cultural object for a good reason".
I afterwards asked the panel (interesting with the different views of Beck and Horstmann) for three items we should include in our national policy for open access books (to be finalized later this year). They said that we should arrange the right resources (money), improve discoverability, and allow for flexibility.
P.S. The edited videos of the conference will be made individually available on YouTube, via links on the APE 2019 website: from Speaker to Presentation. Some of the contributions will be published in the journal Information Services & Use (Vol. 39 (2019)) in open access under CC BY-NC 4.0.