Yes, I read the book.
It was interesting and I made quite some notes alongside my reading. Because we as TU Delft Library are currently working on our roadmap 2020-2024 I thought it could be nice to state a few bullets (which are from the book!) that I found interesting and very well resonated with me or with our mission (to make knowledge flow freely). I grouped them in the three core chapters from the book (almost all quotes, but I've put them together in my own chosen order):
Reading together. "A shared conversation will shape our collective experiences. Both teaching and reading are collective processes. If you create or facilitate connected communities of readers this will exceed the boundaries of reading alone. And to forge connections with readers, scholars must be willing to demonstrate the love for their work. There is as much to learn as to teach."
Working in public. "Let's try to connect with readers and writers beyond our usual circle of experts, and also involve "the world" in the university. Make sure these readers can access what we produce. Do an effort and enable them to see in it things they might care about. Let us be open to response, to participate, to more thought, to new writing. Closing our work will not protect us from public apathy. We do not create knowledge "to hoard it", but to give it away; only then we produce knowledge. When our work fails to circulate, its value truly declines. Of course these readers outside our circles might understand or need a different code, so facilitate code switching" (which is better to use than translation, according to the author). "Clarity is too often mistaken for simplicity."
The University. "Prestige often undermines its mission ("serve fewer instead of more"). Public goals should be non-excludable and nonrivalrous. Knowledge obviously is nonrivalrous, but is it still non-excludable or has it become a club good? Educational system is more and more developing itself in a private good (not for everyone, and with a limited number of "seats"). So focus on community, to become a more receptive university, and a "caring" community (i.e., caring "for" not caring "about"). Reward and distribute labour according to this, and be willing to "slow down". Is the prime directive to protect the institute or to build & protect the community? There is more to gain in working together than to lose in market share."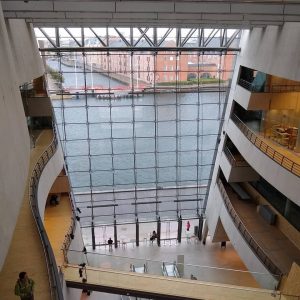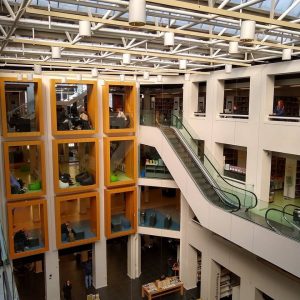 The discussion about public goods reminded me of a meeting we as colleague library directors of UKB had with Cameron Neylon early last year.  Cameron gave us as advice (in the difficult discussion what way is the best way forward in the open access / licensing negotiations): "Build sustainable communities in an environment where public-making is good for those communities." Because it all comes down to collective action problems. Our way forward is to look at (the right size) communities (and support them), and to be supporting collective models. He referred to two publications he wrote in relation to this, i.e http://cameronneylon.net/blog/the-goods-in-the-scholarly-marketplace/ and https://doi.org/10.5334/kula.7.
So I was right to choose this one for some of my Summer reading. It is about open access, about citizen science, about rewarding and assessing our scholars, so about topics we care about (or should it be care for?), and that will or might also become part of the open science program at TU Delft. And to end the brief book review (perhaps summary would be a better word), here are three more statements:
"See the university as a multiversity", in my own words where each and all may reside, and let it "be a site of solidarity".
"Show critical humility – assume positive intent, own negative effects. Embrace the full potential of the collaborative."
"Break down the us-and-them divide" (also between faculty and service).
TU Delft has a wonderful mission as university (stated in our strategic framework 2018-2024): Impact for a better society. That is for sure a strong focus on community, and puts society (or the public) as its top priority. However, Kathleen also warns for "shadow missions", where the prestige thinking might undermine the mission, and that is something to be on the alert for. But do not forget, as Kathleen puts it: "If there is no hope, there still can be a purpose".